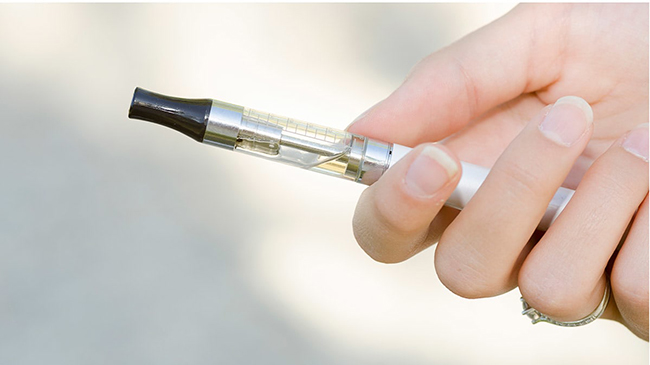 One of the tested products also contained dextromethorphan, a cough drug ingredient that is sometimes abused by teens looking for a high.
The findings raise questions about the rules and regulations around the burgeoning CBD market, says Michelle Peace, Ph.D., co-author of the study and an associate professor of forensic sciences at Virginia Commonwealth University. She points out that numerous products with CBD are now being sold directly to consumers, often with claims about their potential health benefits.
The products that Peace and her colleagues tested contained CBD derived from hemp. (CBD can also come from marijuana plants.)
"The industry is currently self-policing," she says, noting that her limited testing focused on just a few products from one company. "How many others are there? Without federal regulations guiding the oversight and protections of the general public, there is going to be opportunity for abuse that is really going to put public health and public safety at risk."
Diamond CBD's chief executive officer, Kevin Hagen, told CR that current formulations of the products differ from those that were tested. He also said that the company's products are subject to third-party testing and that as a result of Consumer Reports' questions and the study findings, it planned to retest all its products and issue a recall if they are found to have been adulterated. "The company strives to provide the assurance that we supply the best, highest-quality products on the market," Hagen said, adding that he supports regulation to ensure the safety and quality of CBD products.
Virginia Commonwealth researchers decided to focus on Diamond CBD products, they said, because a user had alerted them to unexpected side effects from them, including feeling high. To investigate, the researchers ordered seven different products from Diamond CBD's website, which advertised the CBD vape oils as having "100% natural CBD extracts."
Three of the products contained 5F-ADB: Liquid Gold Strawberry, Liquid Gold Jungle Juice, and Diamond CBD Vape Additive.
The DEA notes that 5F-ADB was developed by underground chemists to mimic the biological effects of delta-9-tetrahydrocannabinol (THC), the main psychoactive ingredient in marijuana. The DEA has classified 5F-ADB as a Schedule I drug, meaning it's illegal, potentially addictive, and has no currently accepted medical use. (THC carries the same classification.)
The Diamond CBD Vape Additive sample the researchers tested also contained dextromethorphan, or DXM, an ingredient in cough medicines sold over the counter in drugstores.
When taken in high doses, DXM can cause an abnormal heartbeat and sedation, as well as hallucinations and a sense of euphoria, says Ryan Vandrey, Ph.D., an associate professor at Johns Hopkins University School of Medicine, who was not involved in the research but who has studied the purity of CBD and other cannabis products.
Peace acknowledges that the study was limited in scope, looking at only a few products. Still, she says, the findings were surprising and should raise a red flag. "Anybody involved in public health or public safety needs to be aware of the risks of prescribing substances that have no federal oversight and protections," she says.
Liquid Gold Strawberry and Liquid Gold Jungle Juice are among the more than 600 CBD products now sold in the U.S. In addition to vaping liquids, you can buy CBD as capsules, tinctures, and topicals, and find it infused in candy, drinks, and other foods. Most are sold in health-food and supplements stores across the U.S. as well as online.
According to a recent Consumer Reports nationally representative survey of 1,003 American adults, 13 percent of Americans said they had used CBD to relieve symptoms related to a health issue, and nearly 90 percent of those said it helped.
The CBD market is expected to top at least $2.15 billion by 2021, up from $292 million in 2016, according to the Brightfield Group, a market research firm that specializes in cannabis. If hemp production and its compounds like CBD are legalized via the 2018 Farm Bill now being considered in Congress, those figures could go substantially higher.
But this most recent study is just one of several to raise concerns about the safety and purity of the CBD products now available.
A spokesperson for the Food and Drug Administration, for example, said the agency has in recent years warned manufacturers after testing CBD products found online, finding that they contained more or less CBD than was claimed. Many also were sold with unsubstantiated health claims.
Much of that inconsistency in product quality stems from CBD's confusing legal status and the resulting lack of national standards, says Vandrey at Johns Hopkins. "Contaminants in CBD products is a real issue, and largely stems from the lack of regulation."
The federal government still considers CBD to be illegal unless it has been approved by the Food and Drug Administration for use in a prescription drug. That was the case with Epidiolex, a CBD-based drug, which the FDA approved earlier this year and is used to treat seizures in people with a rare disorder.
Yet 47 states have either legalized the sale or possession of CBD, have medical marijuana programs that permit its use, or have simply legalized all cannabis, including CBD, for recreational use. (See map, below.)
Until that legal status is resolved and nationals standards for testing are adopted, consumers are on their own, Vandrey warns
If you decide to try CBD anyway, find out what to look for in a product and how to use it safely.
Best Products
Magical Butter Machine and the Hemp Flowers/Buds
Delta 8 THC CBD Trim and Shake
$

35.00 –

$

300.00
Introducing Delta 8 THC Trim and Shake – the perfect product for hemp enthusiasts who are looking for high-quality, cost-effective hemp CBD trim and shake with a potent Delta 8 THC added experience.
Our Delta 8 THC Trim and Shake is a blend of premium quality hemp CBD trim and shake, infused with Delta 8 THC. Delta 8 THC is a rare cannabinoid that delivers a more uplifting and energetic high than traditional THC.