Understanding THCA and its Benefits  –  In this post, we will explore how to create your own tincture and delve deeper into the potential benefits of tetrahydrocannabinolic acid.
Are you familiar with tetrahydrocannabinolic acid, also known as THCA? It's the precursor to THC, the well-known compound responsible for the intoxicating effects of cannabis. While THCA itself is non-intoxicating, it offers a range of potential uses for improving health. If you're interested in learning more about these benefits and discovering how to make your own THCA tincture at home, keep reading.
Before delving into the process of creating a THCA tincture, it is essential to grasp the potential uses associated with this compound. THCA is a non-psychoactive cannabinoid found in raw cannabis plants, known for its potential therapeutic properties. THCA has shown promising anti-inflammatory effects, which may help alleviate symptoms associated with conditions like arthritis, Crohn's disease, and multiple sclerosis.  Research suggests that THCA may possess neuroprotective properties, potentially offering protection against neurodegenerative diseases such as Alzheimer's and Parkinson's.  THCA may help reduce nausea and vomiting, making it a valuable possible option for individuals undergoing chemotherapy or experiencing motion sickness.
Making Your Own THCA Tincture  –   Let's explore a simple method to create your own THCA tincture at home:
Creating your own THCA tincture can be an exciting and rewarding process. THCA (Tetrahydrocannabinolic Acid) tincture is gaining popularity as a versatile and effective cannabis-infused product. With its numerous potential health benefits, making your own THCA tincture can be an exciting venture.  By following the step-by-step guide outlined in this article, you can enjoy the potential benefits of THCA, such as anti-inflammatory, neuroprotective, anti-emetic, and anti-proliferative properties. Remember to exercise caution, dose responsibly, and consider any legal considerations in your area. Embark on your THCA tincture journey and unlock the incredible possibilities this cannabis-infused product may offer.
To create a THCA Flower tincture, you'll need THCA dominant hemp cannabis flower that already contains THCA. The quantity of THCA Hemp flower you use can range from 1 gram up to 1 ounce or more. It's important NOT to decarboxylate the flower.  Next, you will also need High-Proof Alcohol.  Choose high-proof, grain alcohol for your tincture. Ideally, the alcohol should be at least 150 proof, but 190 or 200 proof is even better. Avoid using lower proof alcohols like vodka. If you're unsure where to find high-proof grain alcohol, I have a guide that provides information on online sources or tips for visiting your local liquor store.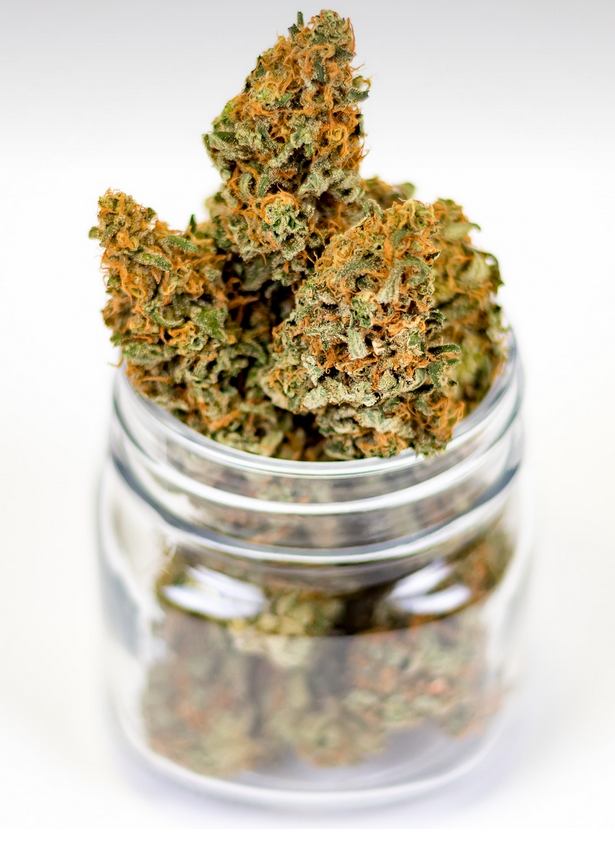 List of Items That Are Needed for Making THCA Tincture
7-10 grams of raw cannabis flowers (high in THCA)
High-proof alcohol (e.g., Everclear or grain alcohol)
Mason jar
Fine mesh strainer or cheesecloth
Glass dropper bottles for storage
Step 1 – Prepare the Cannabis Flower and Alcohol:
Place the non-decarboxylated THC flower in a mason jar and store it in the freezer overnight.  You will also freeze the high grain alcohol overnight.  Again, for this THCA Tincture recipe, Do Not Decarb the THCA Flower.  By not decarbing the flower, the THCA trichomes remain in their natural state.
Step 2 – Combine the Flower and Alcohol:
When you're ready to make the tincture, pour the cold alcohol over the frozen flower in the mason jar. Ensure the lid is tightly screwed on.
Step 3 – Shake and Freeze:
Next, gently turn over the mason jar and begin to shake the contents lightly.  There is no need to vigorously shake the jar, just nice and easily make sure the alcohol covers the flower.  Return the jar to the freezer for 5 minutes.
Step 4 – Repeat the Shake and Freeze:
Remove the jar from the freezer, shake it gently again, and place it back in the freezer for another 5 minutes.  Repeat this step one more time for a total of 3 cycles.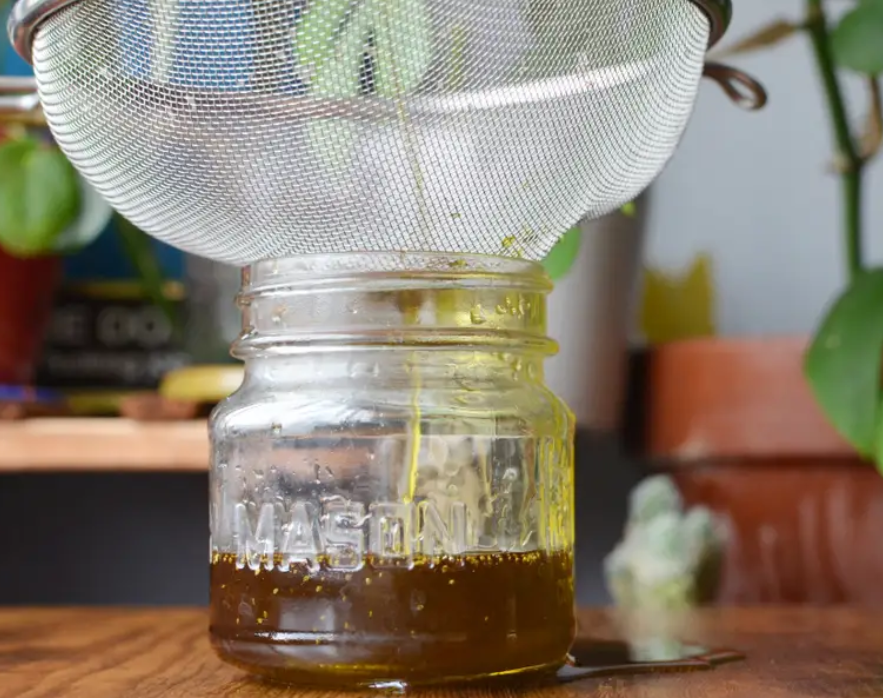 Step 5 – Strain the Tincture:
Remove the jar from the freezer and strain the tincture through a filter, cheesecloth or micron straining bag.  If desired, you can perform a second and third flower wash using the same process as previous mentioned.
Step 6 – Storage:
Store the tincture in a dark jar, such as a dropper bottle. Glass containers are preferable to plastic. Keep the tincture in a cool, dark place like a cupboard or freezer. It can be stored for several months or even longer. For more information on storing edibles, refer to my guide.
Using and Dosing THCA Tincture
To enjoy the benefits of THCA tincture, it is crucial to determine the appropriate dosage. Start with a low dose and gradually increase it until you find your desired effect. Remember, individual responses may vary, so adjust your dosage accordingly.
To use the tincture, simply place the desired amount under your tongue and hold it for 30-60 seconds before swallowing. This allows for sublingual absorption, enabling faster effects.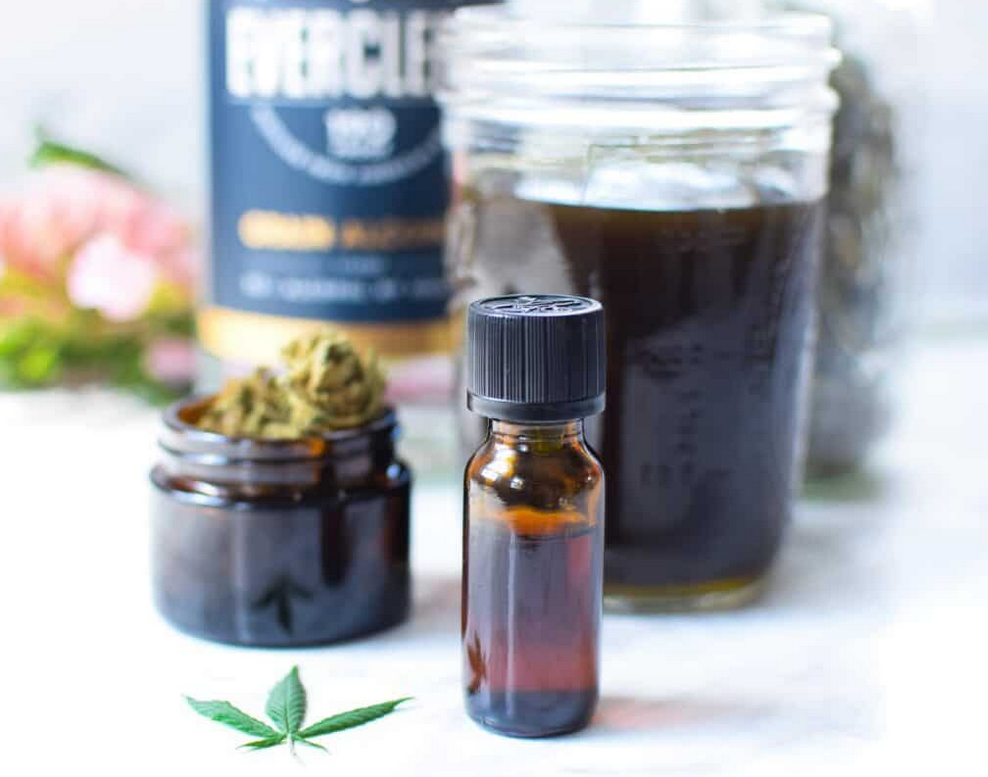 ***  Now that we have gone through and presented how to make a nice THCA tincture we want to provide information to you about why you may want to use the tincture and the possible benefits from it.  Please make sure to consult with you physician if you have any questions.  This information is not to be used to diagnose, treat, cure or prevent any disease.  ***
Potential Benefits of THCA:
Tetrahydrocannabinolic acid (THCA) is the predominant cannabinoid acid found in raw cannabis. It exists within the trichomes of the cannabis plant. While THCA itself doesn't produce intoxicating effects, it offers potential health benefits, including:
Anti-Inflammatory Properties:
Research from a study using mice that was published in Biorganic and Medicinal Chemistry – https://www.ncbi.nlm.nih.gov/pmc/articles/PMC4351512/ – suggests that THCA acts as an anti-inflammatory agent, bronchodilator, antipyretic, and anti-rheumatic agent. Studies conducted on mice indicate its ability to inhibit the production of pro-inflammatory eicosanoids.  The takeaway could be that the acid, by itself, is an anti inflammatory agent.
THCA has been investigated and shown that THCA exerts anti-arthritis activity through CB1 receptors and PPARγ pathways- https://www.ncbi.nlm.nih.gov/pmc/articles/PMC7429492/
THCA has shown promise in treating nausea and vomiting, potentially offering stronger anti-emetic effects compared to THC.  THCA in its acidic form does not intoxicate or reduced locomotion, thereby insinuating non-CB1 agonist effects.  This research was published in the British Journal of Pharmacology – https://pubmed.ncbi.nlm.nih.gov/23889598/
These benefits highlight the therapeutic potential of THCA without the intoxicating effects associated with activated THC. By leveraging THCA's non-intoxicating nature, we can explore higher doses for enhanced therapeutic results without compromising an individual's quality of life.
Legal considerations: Familiarize yourself with the legal regulations regarding cannabis and cannabis-derived products in your jurisdiction before creating or using THCA tincture.  While THCA tincture offers potential benefits, it's essential to consider the following safety precautions.  Consult a healthcare professional: If you have underlying health conditions or take medication, consult with a healthcare professional before incorporating THCA tincture into your routine.