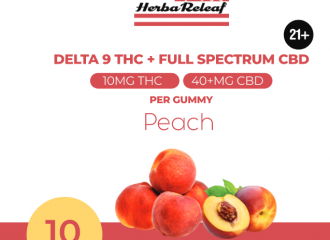 Delta 9 THC CBD Full Spectrum Hemp Gummies
HerbaReleaf.com was started out of compassion for those who presently struggle with life, whether it's disease, pain, emotions, sleep etc. etc.  At one point in all of our lives we will all face a struggle or two or more over the span of our life. At HerbaReleaf.com The Cannabis Hemp plant is available for those...

Cannabis Can Prevent COVID-19 With Dr. Richard van Breemen
Vice.com did a sit down Q&A with the doctor that discovered Cannabis can prevent COVID-19. "Cannabis derived gummies can be an important public health intervention", said Dr. Richard van Breemen. Essentially, the body's cells come in contact with and are infected by the virus. Molecules in Cannabis bind to the surface of the spike protein...