Synthetic cannabinoids are a class of chemicals that are designed to mimic the effects of THC, the primary psychoactive component of cannabis. There are many different synthetic cannabinoids, and they are typically made using a variety of chemical processes.
The exact methods used to produce synthetic cannabinoids can vary depending on the specific compound in question, but in general, they involve the synthesis of a variety of organic compounds, followed by the application of specific chemical reactions to create the desired compound.
The production of synthetic cannabinoids is often done in laboratories or by chemists. As a result, synthetic cannabinoids are added as isolate cannabinoids to gummy ingredients.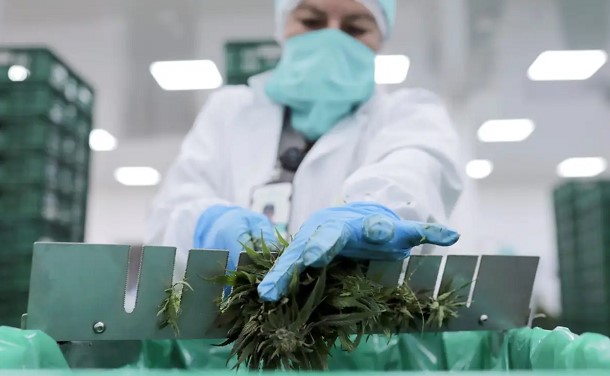 To make organic CBD oil, the first step is to select high-quality, organic hemp plants. These plants are grown without the use of pesticides, herbicides, or other harmful chemicals. Once the plants have been harvested, they are dried and then ground into a fine powder.
The next step is to extract the CBD from the hemp powder. There are several methods of extraction, including CO2 extraction, ethanol extraction, and oil infusion. CO2 extraction is the most commonly used method for producing high-quality CBD oil. In this process, carbon dioxide is used to extract the CBD from the hemp powder. This method produces a pure, potent, and safe CBD oil.
Once the CBD has been extracted, it is important to test it for purity and potency. This testing ensures that the CBD oil is safe and effective for use in making gummies or other CBD products.
HerbaReleaf gummies are made from the best Organic Hemp plants, are NON-GMO, made with Organic Ingredients, are Vegan and are Gluten Free!
These 10mg Delta 9 THC 40mg Full Spectrum CBD hemp gummies will deliver what you are looking for in an edible!
Now that you know the difference between being made directly from the hemp plant grown in the ground compared to something made synthetically in a lab, which do you think your body will naturally benefit more from?
Try our 10mg Delta 9 THC + 40mg Full Spectrum CBD gummies today and see for yourself the difference!