HerbaReleaf.com was started out of compassion for those who presently struggle with life, whether it's disease, pain, emotions, sleep etc. etc.  At one point in all of our lives we will all face a struggle or two or more over the span of our life.
At HerbaReleaf.com The Cannabis Hemp plant is available for those going through life struggles.  We each have the choice to find something that helps us live a better life.
Delta 9 THC Full Spectrum CBD Hemp gummies will soon be available!  HerbaReleaf.com has Delta 9 THC gummies in two wonderful flavors.
Mixed Berry flavor Delta 9 THC gummies and Peach flavor Delta 9 THC gummies will be in stock soon!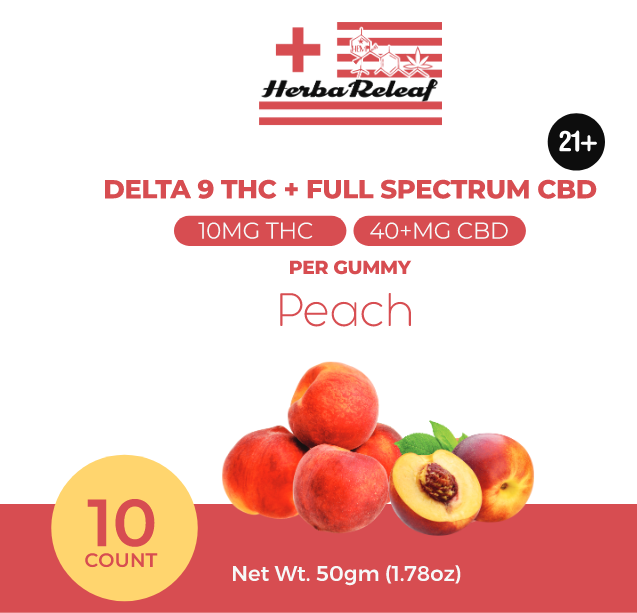 You can purchase these Organic, Vegan, Gluten Free, Delta 9 THC Full Spectrum CBD Hemp gummies in a 10 count or a 30 count jar!
Most of us have been trained to use over the counter pills or prescription pills when we are faced with a life struggle.
If you are looking for another option than pills then Full Spectrum CBD gummies, that includes the Cannabinoid Delta 9 THC are most definitely that option to try!